Welcome to the Human Resources Department! Human Resources supports the Greenfield Union School District staff and students by promoting an inclusive and supportive work environment in which employees' talents, creativity, and successes are recognized, valued, and encouraged.

By focusing on recruitment, hiring, retention, employee excellence, and superior customer service, our Human Resources Department supports staff so they can focus on the District's core mission of preparing ALL students for college and career success.

The Human Resources team is committed to developing and supporting a diverse workforce. This page provides resources that help guide and support current and future employees.

Internal Vacancy Notices
Must be a current GUSD Employee to apply internally. Substitutes and outside people must apply on Edjoin.
The Greenfield Union School District is proud to collaborate with Grand Canyon University to support our staff's continued learning. Grand Canyon University offers scholarships to Greenfield Union Elementary School District employees. For more information, please click on the link below.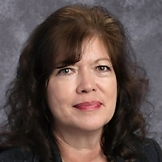 Tina Martinez
Director
(831) 674-2840 Ext. 2011