Special Education Department
Title IX
Educational Code 221.5-231.5
The Greenfield Unified School District will ensure that all persons, regardless of their gender, will enjoy freedom from discrimination of any kind in the educational institutions within our district.
The following is a list of resources that will provide information regarding Title IX California Educational Code 221.5-231.5 – Sex Equity in Education Act.​
California Department of Education website: California Department of Education provides a complete list of rights, information and resources regarding Title IX.
Email Office for Equal Opportunity: Office for Equal Opportunity provides resources for rights and responsibilities.
California Legislative Information website California Legislative Information provides all California Education Codes as well as State Assembly Bills.
​2Ed Website: U.S. Department of Education Civil Rights will provide you the resources to file a complaint if you feel that your rights have been violated. Please visit the website to access the complaint form.
The statute of limitations is 180 calendar days after the discrimination.
The Office of Civil Rights will promptly acknowledge receiving your complaint and will contact you by letter or telephone to let you know whether we will proceed further with your complaint.
Kristine Vasquez
SPED Director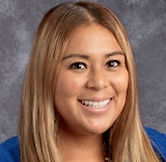 Director
(831) 674-2840 Ext. 2029